Ease Through the Auto Financing Process at Foster Ford Inc.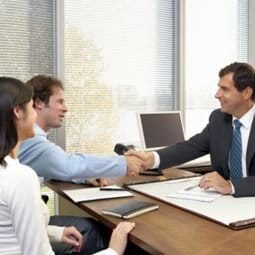 The jump between car shopper and car owner is a thrilling one. Whether you plan to finance or lease your next Ford vehicle, our team here at Foster Ford Inc. is ready to help you make that leap and guide you towards that moment when you can finally drive your dream car home. So, if you're ready to make your next move, our helpful team of auto financing experts in Holton will work with local bands and lenders to help you find an affordable financing solution for your needs.
Explore All Your Finance Options in Holton
Are you the type of Leavenworth, Topeka or Atchison driver who enjoys driving your vehicle for a long time and accessorizing it with bumper stickers or bike racks? Consider letting our team help you secure a great loan. Or, are you the type of driver who likes to get behind the wheel of a brand-new vehicle every couple of years and doesn't put too many miles on their vehicles in a year? Maybe you should consider an affordable lease for your Leavenworth, Topeka or Atchison commute. Either way, our finance team can help you choose your perfect method for getting your next vehicle in Holton.
Ready to Learn More? Get Started with Us Today
Discovering your favorite new Ford model is only part of the process, and our team here at Foster Ford Inc. is ready to help you take the next step. We're proud to serve all of our Leavenworth, Topeka or Atchison customers here in Holton, and we see that your experience is complete with the highest level of service possible. Visit us today to get started toward finding the perfect new crossover, SUV or truck for your budget.